To easily share your original design created with Android App with users in world, Animal Xing Designer, I've made Image BBS and added functionality to directly upload design from App to BBS.
http://nefastudio.net/axing/pb.php
Currently posting can be done only from App.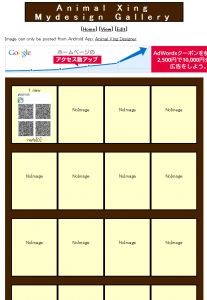 Since this is first time to launch image BBS and linking with App, I'm hoping this works without problem. Hope many people make good use of it.
This post is also available in: Japanese